Administrator
Staff member
Enforcer Team
Game Info Editor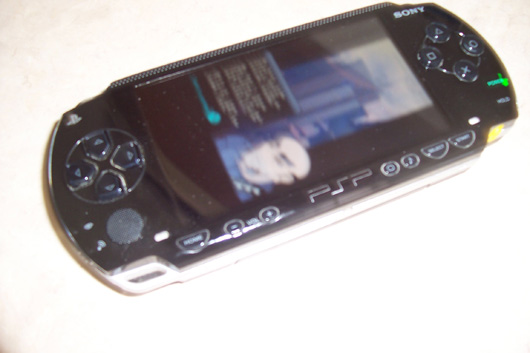 Japanese homebrew developer SofiyaCat has ported the Nintendo DS emulator DeSmuME to PSP. It's extremely slow, so don't expect it to run anything well, but it does prove DS emulation is possible on the PSP.
Above is a screenshot of the emulator running DS homebrew game GeoWars.
Download DeSmuME PSP
NekoMiMi
[SofiyaCat]
Update
: Here's how to install DeSmuME, of course you must have a homebrew-capable PSP.
* Move the contents of the 150 folder contained in the archive to GAME or GAME150 on your memory stick.
* Download any DS homebrew game, GeoWars for example.
* Rename the game's NDS file to test.nds
* Move test.nds to the 150 folder.
* Navigate to the Game menu on your PSP and start the emulator. The game will load automatically.