Final Fantasy for 5.00m33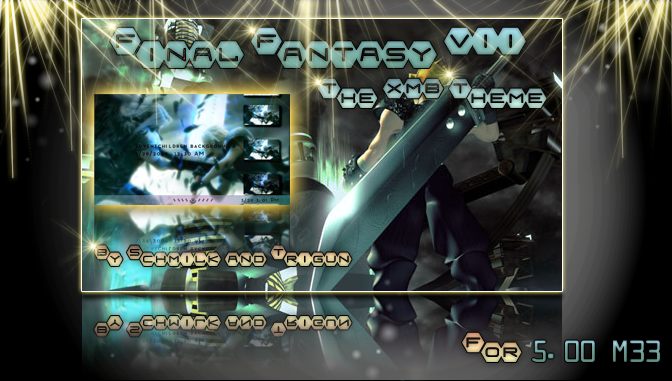 Sorry its been so long. My free time is very low, and I am only running linux on my
computers for educational reasons so theme creation is a bit difficult and slow running
through vmware and virtual box
This theme was conceptualized by trigun at qj well over a
year ago, and finally it is available. Included is a folder full of wallpapers he also made.
I hope you enjoy.
Icons by trigun
opening/osk/gameboot by Vegetano1
sword by R!KKU
Theme by SchmilK
Thanks also M33, GEN, miriam, magixien, takeshi, zinga burga,
davee, bubbletune, matchung, poison, blessedhands, vegetano1,
ibawanzingee, R!KKU, trigun and everyone else...keep keeping things alive.
Download here
​