I don't think so, above your first post is my Tony Hawk's icons submission, I posted them on 20th Feb but they only changed them when I posted 2 images of your request, some other times, I have to wait for about a week or more.
I think the only one that's been actually active approving icon submissions in the past month(s?) is just x3sphere and I'm sure he's busy, so be patient
---
However, I have some tips which might help.
• Personally, I find it easier to make icons from separate artwork and logos than to cut out the boxart itself.
I Googled the official artwork and a logo with transparent background.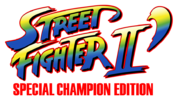 and turn them into
/
---
•
If you want to upscale or downscale the image, keep the original aspect ratio.
---
•
If there are texts , awards or other logo like that, I'm sure it's better to remove them.
---
•
Might be not matter much but probably it's better to upload the images in
.png
format.
---
• Also, don't use weird filters...
[ This screenshot taken from
https://retroachievements.org/viewtopic.php?t=4282&o=5
]
---
Well, I hope that will help :>
Last edited: