Administrator
Staff member
Enforcer Team
Game Info Editor
at first it didnt even boot up, but then it did and now the battery wont work at all and it doesnt even work in my normal psp now ... what can i do cause its fully charged before this happened...
Well if the battery is still a Pandora then that's very normal that it isn't booting up. You will need to boot with the AC adapter, then insert the battery, and use
Hellcat's Pandora Installer
to convert it back to normal.
Should see a screen like this when you boot up the application: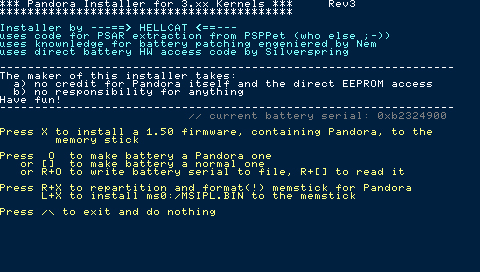 Press square to convert the battery back to normal.